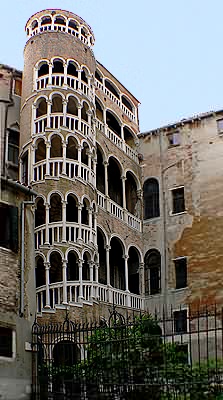 cannaregio
Venice is marvelous for this reason: you can walk for hours, days or years and you will discover something new every time. You will find new emotions, new wonders.
And this presents a definite problem: where to begin, what to see, when, how?
If it is in fact easy to find the Saint Mark Ducal Palace and the Bridge of Rialto, but true Venice, the beautiful and mysterious, and often secret, bestows itself only to those who know it, only to those who unquestionably want to know it, who are ready to open their soul to try to tame it.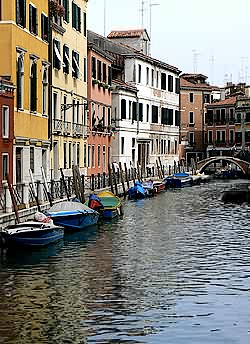 Palaces, Churches, Calli, Campielli e Canali
Everything is so picturesque and at the same time it is so easy to get lost in this labyrinth of more than 100 islands united by more than 400 bridges, the whole on barely 7 by 4 kilometers!
You will therefore find in these pages the itineraries which we conceived for you, to show you true Venice, not simply those of popular tourism, itineraries set to only make you "love" Venice.
And as we are certain that you are not coming to Venice only to digest it as a prepackaged hot-dog, we shall point out to you for every place, every palace, every Rio and campo; their history, those who lived there and loved there...
So you will be better able to breathe in the atmosphere of Venice in the course of your steps, Venice will become part of your body and part of your soul.